2020    /     Interface Design
Team — Sabrina Zhu, Nimeela Daripineni, Natra Zeryihun
My Role — Research, Wireframing, Illustrations
Designing an app to enhance the learning experience for families with young children who are visiting Seattle's Burke Museum of Natural History.​​​​​​​​​​​​​​
The Burke is Seattle's only Natural History Museum; it is a primary source for learning about natural history and local culture in the area, especially for families and schools. As it is UW-affiliated, it also serves as a resource for students, with research opportunities available at the Burke. In 2020, the Burke underwent a major renovation. For our interface design class, we worked to create a fresh new accompanying app for the museum in line with this revamping of the Burke.
The Burke is free to visit for UW students, and it is on the Seattle campus. So of course, we visited the Burke and experienced what it has to offer. We also conducted informal interviews, observations, and analysis of relevant resources — such as the Burke's existing website and other competing museum experiences and apps/digital products.
We were lucky enough to attend a presentation held by people managing the Burke. From this presentation we learned that the

 Burke places on emphasis on the physical experiences during the museum visit, and was conscious to not make a museum app or digital experience as they wanted the museum experience to be firmly rooted in the exhibits and the physical experience.
Interviews + Observations + Site Analysis
We conducted 11 interviews with 5 Burke staff members, 3 parents, and 3 students to find out what they liked and what they wished could be better at the Burke. We also analyzed the Burke's website information architecture to understand what information and features were available, what was featured, and what was hidden/harder to access. We found these insights:
Heuristic + Comparative Analysis
Although the Burke doesn't currently have its own museum app, we quickly looked at already existing museum apps, as well as our experiences in other local museums. Some key insights gleaned include:
• Museums had two types of experiences:

wander vs. curated 
•

Interactive displays

(using AR/VR, 3D, senses — smell, touch, sound) were more popular and memorable, especially for kids.
• There is a good mix of more informational + interactive exhibits and more calming "cognitive break"-like exhibits for visitors to sit down and enjoy quietly.
​​​​​​​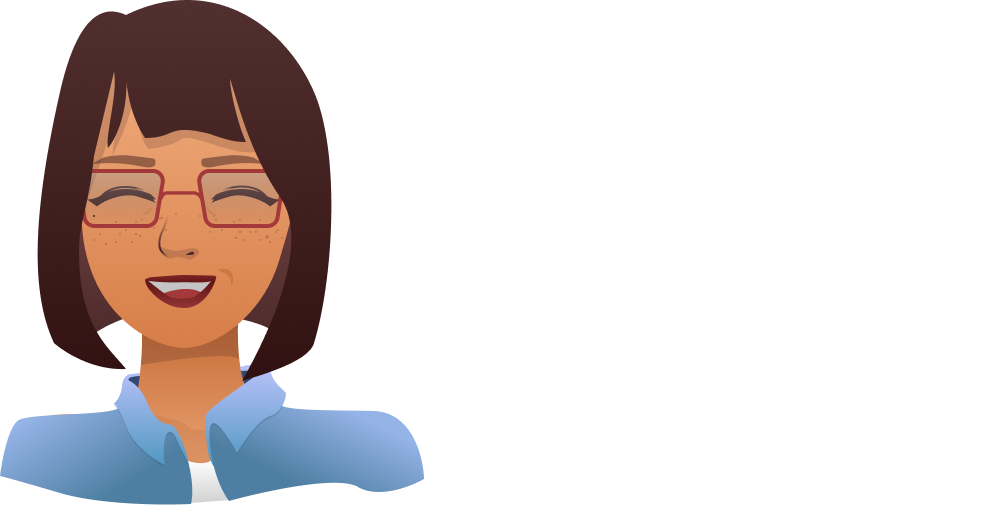 Shashika, 34, is a biologist visiting the Burke with her 7-year-old daughter, Keya, and 3-year-old son, Keya has been loving her paleontology unit at school and wants to learn more. Shashika is interested in learning more about Native American culture and understanding the impact of natural science in the region, but is worried about balancing watching her kids and taking in the museum.



Goals




Smoother admission process

— Shashika would like to completely customize and pre-plan her whole visit, so that she and her family can bypass the front desk (and the potential queues) by receiving all the necessary info and materials in advance.



Ability to have a personalized museum experience

— Shashika would like a personalized experience that caters and includes both Keya's interests in paleontology, as well as Shashika's own interests in Native American Culture.



Ability to ask specific questions throughout the visitation process and receive follow up guidance.

Although volunteers and staff are available in the museum, the overload of textual information within the museum often prolongs Shashika from giving answers to curious Keya & Jay, along with proper follow up to nurture their curiosity.



Receive reflective & follow-up opportunities for visitors and kids.

Shashika would like her kids to continue her learning experience after the museum visit, and would also like the Burke to make it easier to provide feedback to the museum post-visitation.
From our research, we started ideating on an app that could solve the pain points we identified in our research. We also began to narrow down to create a solution for families with young children, creating our how might we/problem statement:
How might we provide parents with the tools to enhance their child's learning experience beyond the Burke?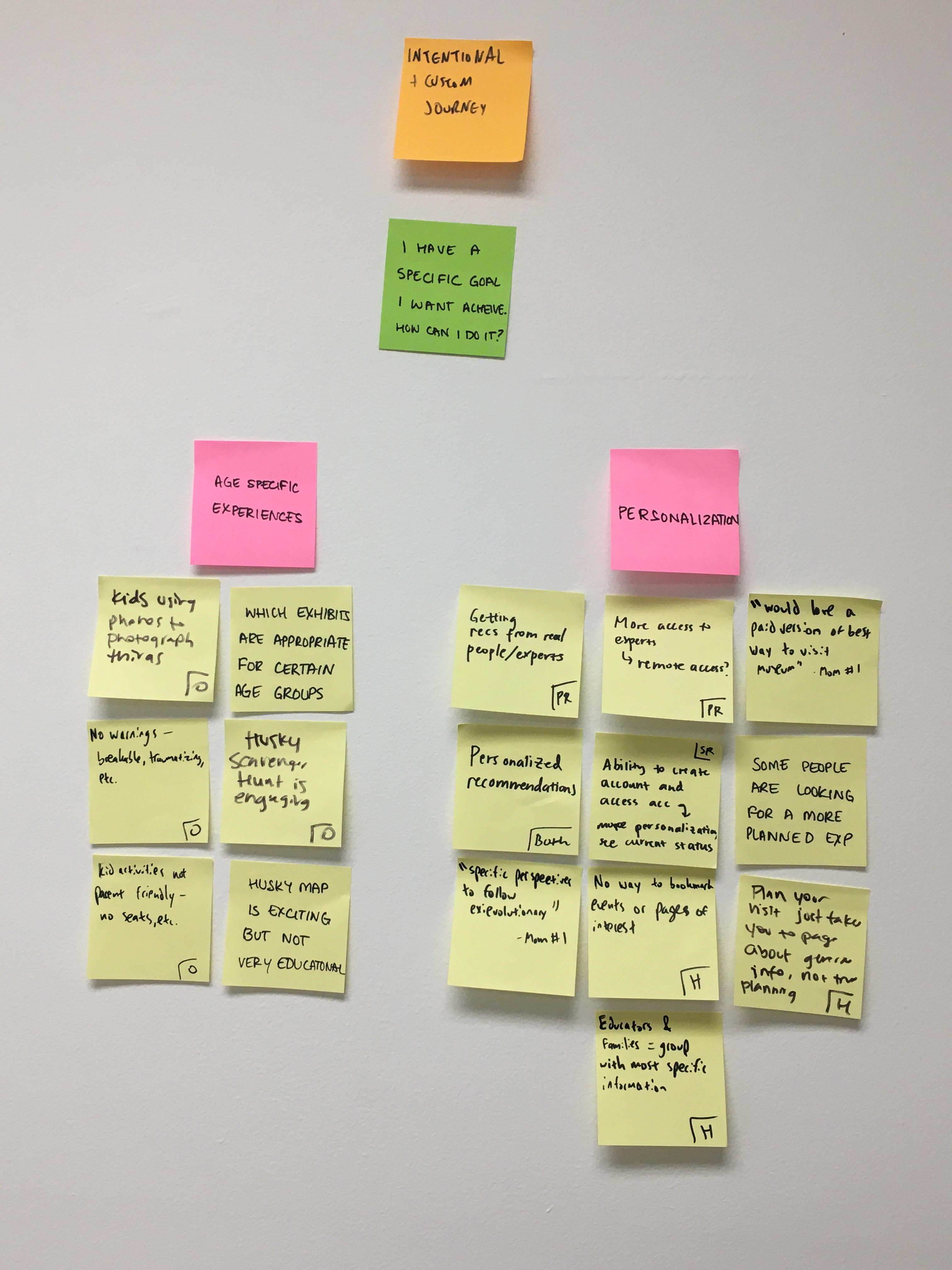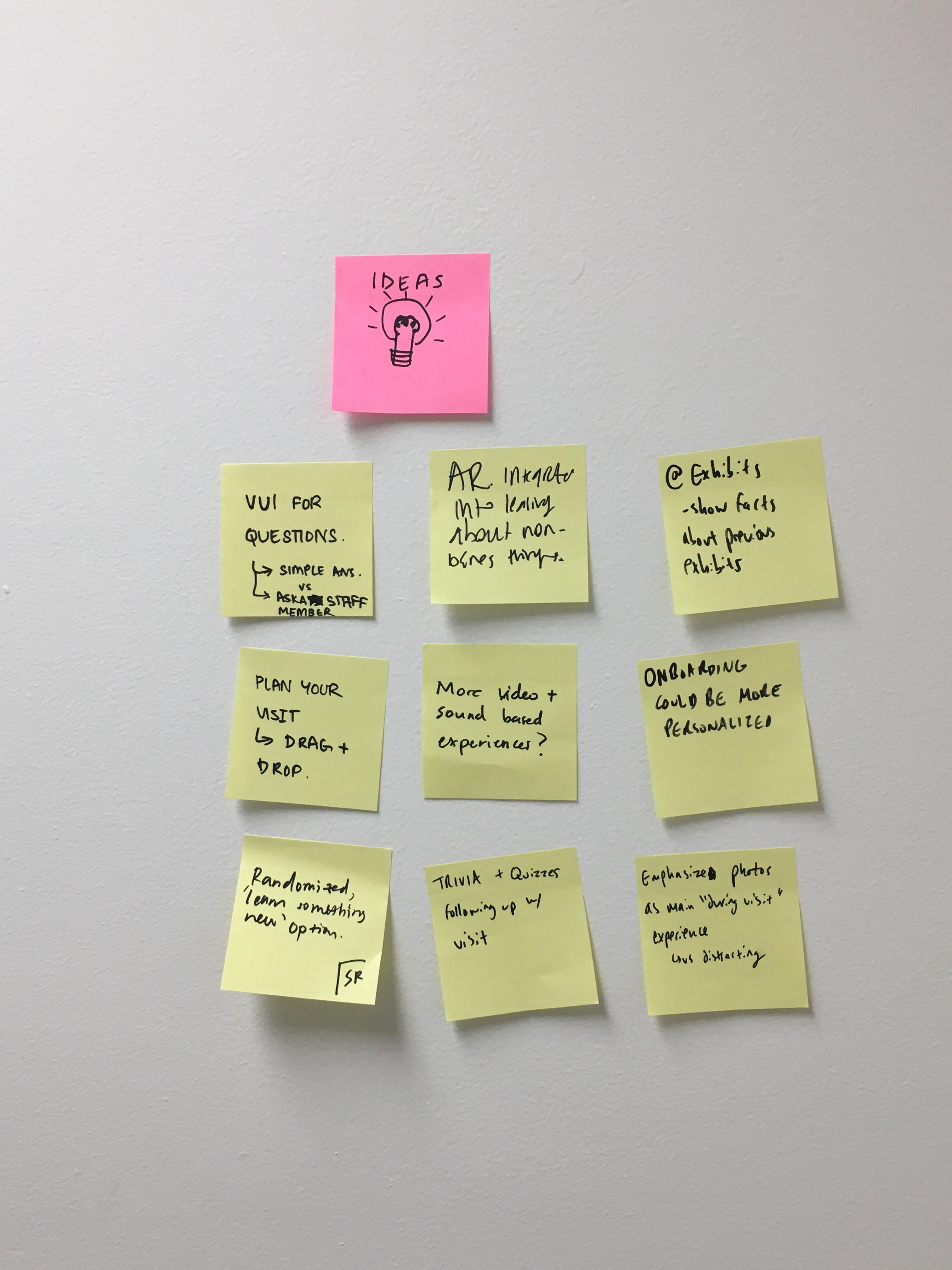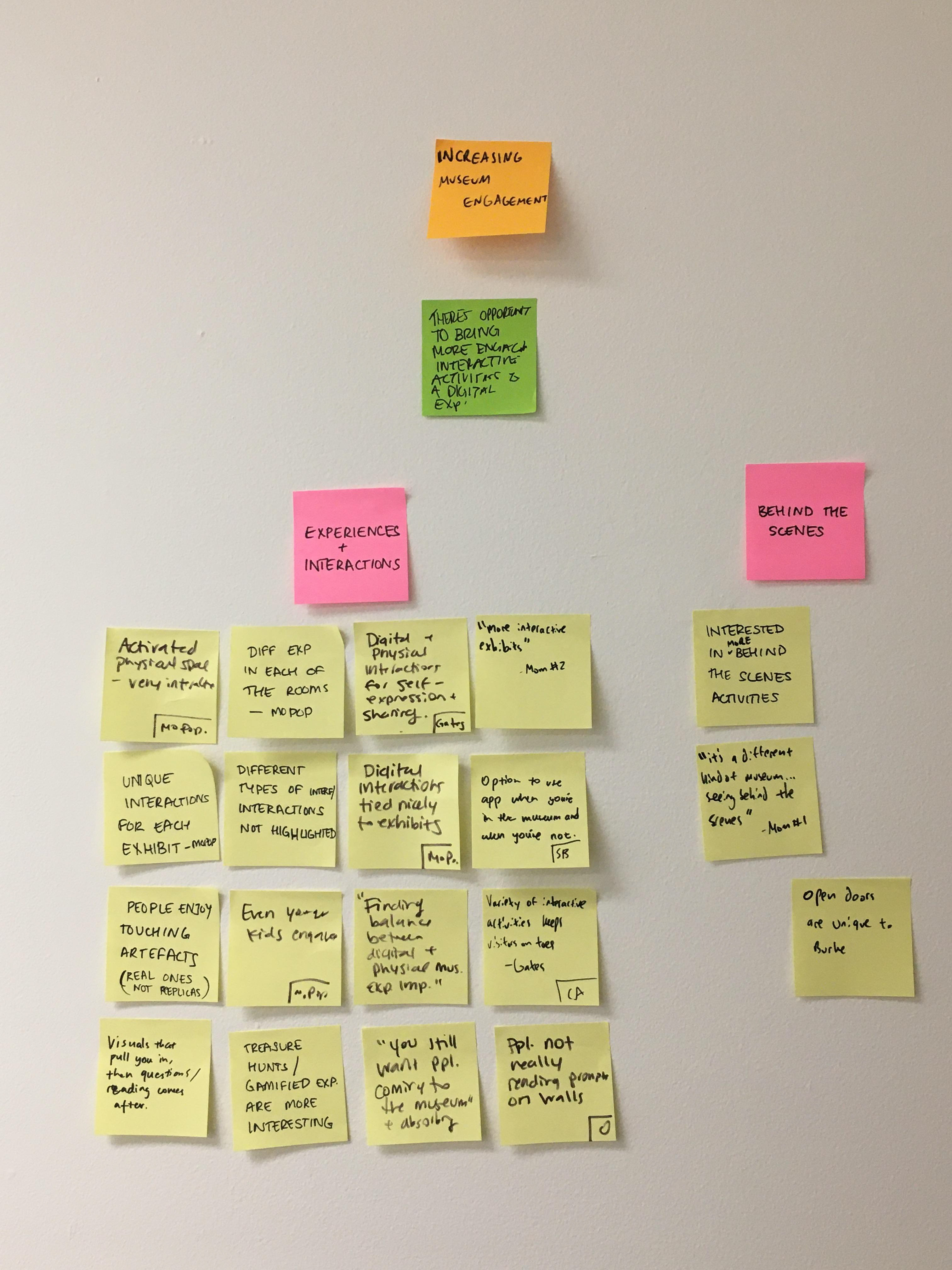 From our previous research insights, we created 3 user goals we want our final app to achieve:
I designed the badges for the 'Learning' section of the app, using archival pictures available on the Burke site as reference. Each badge represents a level within each topic. Our team got great feedback on the badges, which ended up informing the final design of this app to be more illustration-heavy and playful, as it was targeted for families and young children. 
​​​​​​​
User Task 1 — Tailor Learning to Individual Children
User Task 2 — Complete Consistent and Engaging Learning Activities User Task 3 — View Progress + Opportunities for Further Learning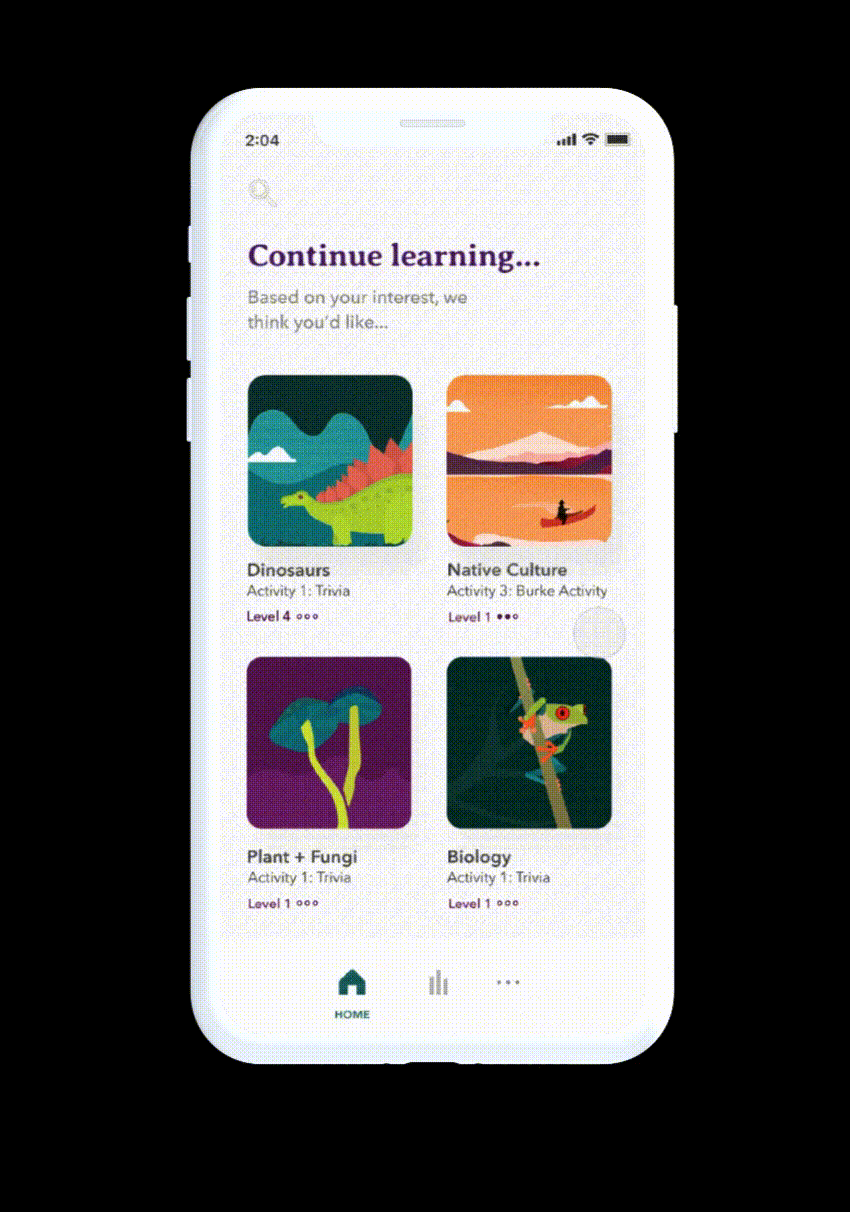 Being able to conduct user tests with our users, Burke visitors who are parents and their children would provide better insight on how Burke Learning caters to their needs, and how the app's user experience (including the microinteractions and user flows) plays out.
Unfortunately, our team was unable to present Burke Learning to the Burke panel. To be able to do so would provide us better feedback on how Burke Learning could better cater to Burke as it's stakeholder and client.